Join Florida's premier recycling association from June 11 – 13, as we unite for two and one-half days of education and networking. Through your attendance, you will have the opportunity to network with leading environmental professionals from within the State of Florida and beyond, gain valuable education, meet with our sponsors and exhibitors who are leading the way in advancements in recycling and environmental sustainability.  Click below to view the full agenda in PDF format.  
RFT 2017 Annual Conference Draft Agenda.pdf
Where: 

Hyatt Regency Sarasota in Sarasota, FL
When: 

June 11 -13
Who Should Attend?
Environmental professionals from Local and State Governments, Private and Non-Profit Sectors, Program Managers, Recycling Coordinators, Directors, Managers, Consultants, Regulators, and those interested in the business and development of the recycling industry.

Registration is OPEN!
Take a moment and register today and save.  Registration amounts are below and full conference registration includes:  conference credentials, access to exhibit hall, two (2) continental breakfasts, two (2) am networking breaks, one (1) afternoon networking refreshment break, one (1) networking business luncheon, one (1) evening networking reception, and one (1) evening networking dinner.
Sponsorship Opportunities:   Limited sponsorship opportunities are available!  Packages range from $500 to $2,500; some of the benefits include:
Event signage;

Logos on event promotional material;

Complimentary conference registrations, 

Exhibit booth space;

Logo on the RFT Website;

and more…

*reference packages for specific benefits
Thank you Event Sponsors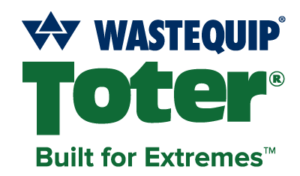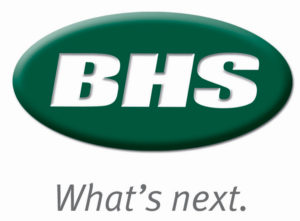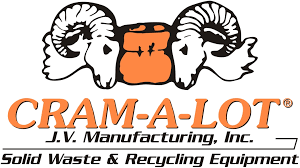 Registration Rates

Type

Before May 12

May 13 and after

Member
 $          325.00
 $           450.00
Non-Member
 $          425.00
 $           550.00
*Student (Member)
 $          175.00
 $           250.00
*Student (Non-Member)
 $          285.00
 $           300.00
Speaker
 $          325.00
 $           450.00
Exhibitor (Member)
 $          795.00
 $           845.00
Exhibitor (Non-Member)
 $          895.00
 $           945.00
*Student registrations must be made with a university or college email address.
Exhibitor registration is open NOW!  Don't wait – reserve your exhibit booth and showcase your products, technologies, and services to our attendees. 
Exhibit booth reservations –
8 x 10 booths are available at the member rate of $795.00 and $895.00 for non-members.  Exhibit booth reservations include one (1) complimentary conference registration that includes credentials to attendee activities.  For more information contact Recycle Florida Today, Inc. at (850) 907-1278 or by visiting here – Contact Us.
Hotel lodging

The Hyatt Regency Sarasota in Sarasota, FL is just minutes from the spectacular white-sand beaches of the Gulf of Mexico. With a dramatic bayside setting and modern amenities, our eco-friendly hotel introduces you to the very best that Florida has to offer, from natural wonders to unique culinary surprises and cultural
discoveries. You'll find the perfect blend of a beautiful waterfront setting, welcoming service and the comforts of home at Hyatt Regency Sarasota.
Group room rates – $159.00 nightly, double occupancy (plus 12% taxes).  Rooms available on a first-come, first-served basis until sold-out.  Complimentary self-parking on site.  The deadline to make hotel reservations is May 10, 2017.
Call the hotel direct to make a room reservation.  Reference Recycle Florida Today, In+c. Annual Conference for the best available rate.  Call (941) 953-1234
IMPORTANT – Recycle Florida Today, Inc., does not use a third party service provider to book your room and we will not call you to reserve your room.  Room reservations must be made direct by using the link above or calling the hotel direct at (941) 953-1234.
Hotel Address:
Hyatt Regency Sarasota, 1000 Boulevard of the Arts, Sarasota, Florida, USA, 34236.  Click here for directions
Room Reservations –
To make room reservations utilize the link or call.  IMPORTANT – Do not use a third party service provider to book your room.  Utilize the link below or contact the property directly.
REFUND POLICY
Refunds, less $75 processing fee, will be issued upon receipt of written email request by May 12.  Due to meal guarantees, no refunds will be issued after May 12 and registrants will be invoiced for no-shows who do not cancel by May 12.  Refund and cancellation requests must be received by email.  Phone messages or calls will not qualify as a cancellation request.  Please email requests for refunds and cancellations to info@recyclefloridatoday.org by May 12.
By registering for this event, I hereby grant permission to use any and all photographic imagery and video footage taken of me at this event and activities pertaining to this event, without payment or any other compensation.