Looking for employment in the recycling and environmental industry?  See some opportunities below, subject to closing dates by the listed respective parties, as available.
Want to place an employment ad within the RFT network?  Download our Employment Posting Application  placement form.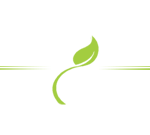 RFT Employment Listing for Recycling Services of Florida
Recycling Services of Florida

invites applications for the position of:

Outside Sales Representative
An Equal Opportunity Employer
Outside Sales Representative for Recycling Services of Florida
We are a family owned recycling company, looking for a highly motivated sales person with experience in the solid waste and recycling industries for our Orlando and Clearwater locations.
Job description:
Recycling Services of Florida (Orlando and Clearwater locations) is looking for an ambitious person with good soft skills (people skills), and the ability to follow up and maintain client relationships. The right person would have excellent organizational skills and be driven to develop relationships while providing our clients with a dependable and clean service.
You will be selling our recycling service to trailer, compactor, bale route and rolloff accounts. The successful candidate will need to be able to sell in the field and generate leads, have great follow through and have the ability to close the deal. Candidates should be high-energy and self-motivated. Our focus is on new business and growing our company.
Daily duties include, but aren't limited to:
Maintaining records and files

Conducting sales presentations

Writing bids and proposals

Telephone outbound lead calling

Learning our products and services
Job requirements:
3 years of sales experience in solid waste or recycling.

This position would primarily work out of the Orlando area or Clearwater area and would require a personal vehicle for traveling/meeting purposes.

Must be results driven and comfortable while making presentations and cold calling.

Proven experience in increasing gross margin.

Solid lead-generation experience.

Good computer abilities.

Strong interpersonal communication techniques.

Project a positive, professional appearance.

Must have a High School Diploma/GED. 
Compensation:
This is a full time, salary position with complete commission package and car allowance. We also offer medical/dental/vision benefits and 401K with a Company match.
How to apply:
Interested candidates should submit resumes to resumes@recyclingit.com and specify which location they are applying to (Orlando or Clearwater).