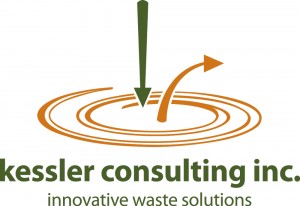 Kessler Consulting, Inc. (KCI) is committed to providing value-added solid waste management consulting services of the highest quality.  For 26 years, we have developed innovative and practical solutions for a wide range of solid waste management issues.
KCI is based in Tampa, Florida, and has clients nationwide and overseas.  Our proven track record includes work on more than 300 solid waste projects for more than 160 public and private sector clients.
All waste is local and, therefore, requires a customized approach for management planning.  Our combination of knowledge, experience, and creativity enables us to quickly identify obstacles and develop solutions that are pertinent, forward-looking, cost-effective, and sustainable.
KCI is dedicated to developing resource management strategies that protect, conserve, sustain, and restore our environment.  We are committed to developing environmentally sound and economically viable solutions for our clients.