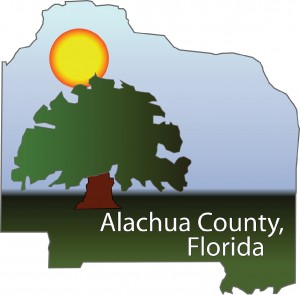 In 2010, Florida Statute 403.7032, creating the 75% recycling goal for the State of Florida, went into effect. In this statute the Legislature recognizes, "that the failure or inability to economically recover material and energy resources from solid waste results in the unnecessary waste and depletion of our natural resources. As the state continues to grow, so will the potential amount of discarded material that must be treated and disposed of, necessitating the improvement of solid waste collection and disposal. Therefore, the maximum recycling and reuse of such resources are considered high-priority goals of the state."
On the way to achieving this goal the following benchmarks have been set:
December 31, 2012 – 40% recycling rate
December 31, 2014 – 50% recycling rate
December 31, 2016 – 60% recycling rate
December 31, 2018 – 70% recycling rate
December 31, 2020 – 75% recycling rate
It is the responsibility of each County to calculate and report their recycling rate to the Florida Department of Environmental Protection by April 1 each year. The recycling rate is based on the percentage of municipal solid waste created in the County which is diverted from a waste disposal facility for the purposes of recycling. "Municipal solid waste" includes any solid waste, except for sludge, resulting from the operation of residential, commercial, governmental, or institutional establishments that would normally be collected, processed, and disposed of through a public or private solid waste management service. The term includes yard trash but does not include solid waste from industrial, mining, or agricultural operations.
What can you do to pitch in?
Residents
Businesses
Maintain a comprehensive recycling program in line with the Mandatory Commercial Recycling Ordinance.
If sending recyclables out of County inform the Alachua County Recycling Programs Coordinator so that this information may be gathered and counted on the recycling report.
Obtain a free waste survey from the Alachua County Office of Waste Alternatives to locate potential ways to reduce your businesses operations waste stream. For more information on waste surveys click here.
Public Agencies/Entities
Work with Recycling Programs Coordinator to establish an effective recycling program
Track and report recycling percentages at all buildings to Recycling Programs Coordinator. To view a sample DEP form, click here.