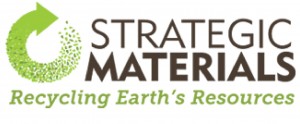 Strategic Materials, Inc. (SMI) improves industrial performance by recycling earth's resources.
We convert recyclable materials into valuable products, enabling industrial users to achieve increased operational efficiency. Our materials are utilized to create a wide range of products used in daily life, including: fiberglass insulation, food & beverage containers, reflective materials, and other consumer and industrial products.
With over 40 plants across North America, SMI is the largest glass recycler on the continent and a top ten plastics processor. SMI is also the market leader in technological innovation, pioneering the use of cutting edge processing techniques in each material segment that it serves. Through a combination of scale, skill, and flexibility, SMI consistently meets the evolving demands of clients across industry and geography.