Employment Opportunity
---
There are no current employment listing shares available.
Want to place an employment ad within the RFT network? Download our Employment Posting Application placement form.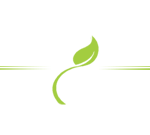 RFT Employment Listing

Do you have an employment opportunity that you would like to broadcast to environmental professionals in Florida and beyond?  Recycle Florida Today, Inc. (RFT) can help broadcast your professional listings to our direct and extended network; to gain maximum exposure in helping you enlist the ideal candidate.
Job postings submitted to RFT can choose to receive any or all of the following benefits for a nominal fee of only $250 per listing.  Submissions will be published in the following medias below.
Employment ad listings include: 
RFT website – www.recyclefloridatoday.org; minimum one (1) month duration;
Our social media networks – LinkedIn, Twitter and Facebook; two (2) shares each on all three media feeds for one (1) month;
Via our next upcoming Renewable e-Newsletter (if applicable); and
One (1) direct email blast to membership.
Only $250 per ad placement
Download an ad placement form by clicking here or contact RFT for more information.