Your membership matters! Through your support, RFT has continued to provide membership services as a return on your investment. Through your membership you are able to utilize the following programs.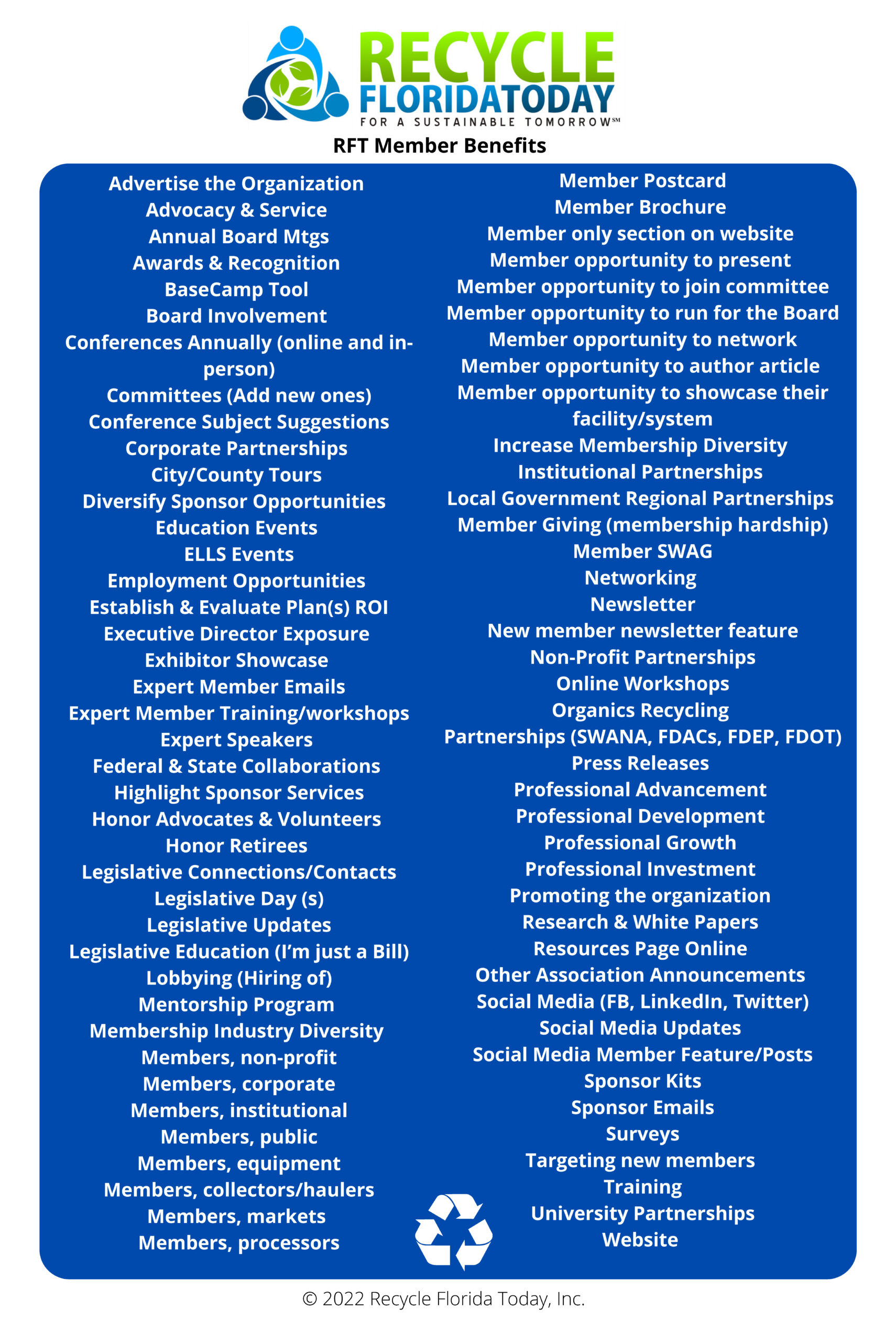 Another GREAT way to get involved is to join a committee. We welcome your participation in the organization by volunteering for one of RFT's committees.  For more information on our committees or how you can join, contact Heather Armstrong at [email protected].
Thank you for being a member of RFT, Florida's state recycling organization.