The Best is Yet to Come!
Countdown to 2020 is our theme at this year's annual conference taking place June 11 – 13 at the Hyatt Regency in Sarasota. During this time, we will unite for two full days of education, networking and lots of fun! The Education Planning Committee works diligently every year to bring valuable seminars and tools to our membership and network. This year was no exception!
In just a few weeks, attendees will have the opportunity to network with more than 150 leading environmental professionals from within the State of Florida and beyond, gain valuable education, and meet with our sponsors and 20 plus exhibitors who are leading the way in advancements in recycling and environmental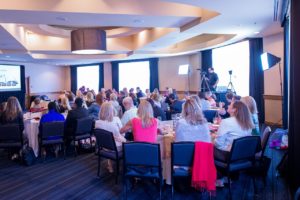 sustainability.
Sunday, June 11 will start off with a Florida Department of Environmental Protection (FDEP)-hosted Recycling Coordinator Training. This training will be good for those of you who are new to the recycling industry or just want to refresh your skills.
The conference committee has been working really hard to have great sessions and speakers. We kick off on Monday with former senator Lee Constantine speaking on Florida's 75% Recycling Goal and how that aggressive goal has increased recycling in the state. Also on Monday, Tim Townsend, Ph.D. of the University of Florida will be sharing how to use sustainable materials management metrics for alternative recycling rate targets for potential application for Florida. You will also hear how technology bridged the gap between local recycling programs and residents from Pinellas and Sarasota counties. We've all heard questions from residents about the recyclability of "K-cups," so join us to hear from Keurig what they are up to and how to answer this popular question. We end the day with environmental networking activities. Attendees can tour the Central County Waste Disposal Complex and Landfill Gas to Energy Facility or take a Sea Life Encounter Cruise. Register at the conference to attend.
Monday evening, we will go back to the 80s at our evening networking dinner party. Dress up as your favorite 80s character, play fun board games and show off your best singing voice at karaoke.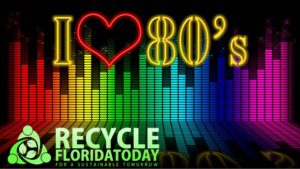 We can't forget about our full day Organics Recycling track on Tuesday, June 13, with topics like FDOT compost use discussion; FDEP organic recycling efforts updates; and much more. In addition, there will be multiple interactive and networking sessions. Click here to view the full agenda.
Lastly, you can earn up to 21 CEUs – up to 13 CEUs towards your SWANA recertification and up to 8 CEUs towards your TREEO Solid Waste Management Facility Operators and Spotters in Florida recertification.
Join us at the Hyatt Regency in Sarasota, FL from June 11-13! You don't want to miss it!
Submitted by Patti Hammond, Solid Waste Authority of Palm Beach County