Florida Tour of Counties
Join us Wednesday, February 17 at 9:00 am (EST)
and hear information from
Alachua, Indian River and Marion County
Take a tour of Florida Counties this year with Recycle Florida Today.  Each month we will partner with local counties and cities to host Environmental Lunch and Learn Series (ELLS) webinars.  These webinars will provide education about what local counties and cities are doing to promote and manage their programs.
Participants will be able to hear and communicate with different recycling coordinators and key stakeholders; increasing idea sharing among our industry.  This will be a platform for educational professionals, recycling managers and those interested in the business of recycling to give and take from each other.
Meet the Counties:
Alachua County
The Alachua County Office of Waste Alternatives serves primarily as the educational branch of the Solid Waste and Resource Recovery Department. Thei
r work encompasses a multimedia marketing campaign, educational presentations, facility tours, community events, and enforcement of the mandatory commercial recycling ordinance. This presentation aims to share some of their successes, as well as their failures, as they have navigated the ever evolving public education landscape of solid waste.
Indian River County
Want to know what's going on in Indian River County?  Register today to hear how we operate our Class one landfill, a bioenergy plant, 5 "Customer Convenience Centers" around the county where residents can bring household garbage, recycling, scrap metals and electronics (which we recycle), yard waste, household hazardous waste and used oil.  We just switched over to a single stream recycling program last October and the tonnages of recycling has jumped. Information on our residential homes and options for commercial business recycling. Join in to hear more on how we advertise our programs, educated through outreach, community events and more.
Marion County
Our number is 18 and we live in 1663 square miles.   We service 138,500 households and have 45,000 visitors per week.   What are we?  For the answer to this question and many more, join us on February 17th, 2016 for the Tour of Counties.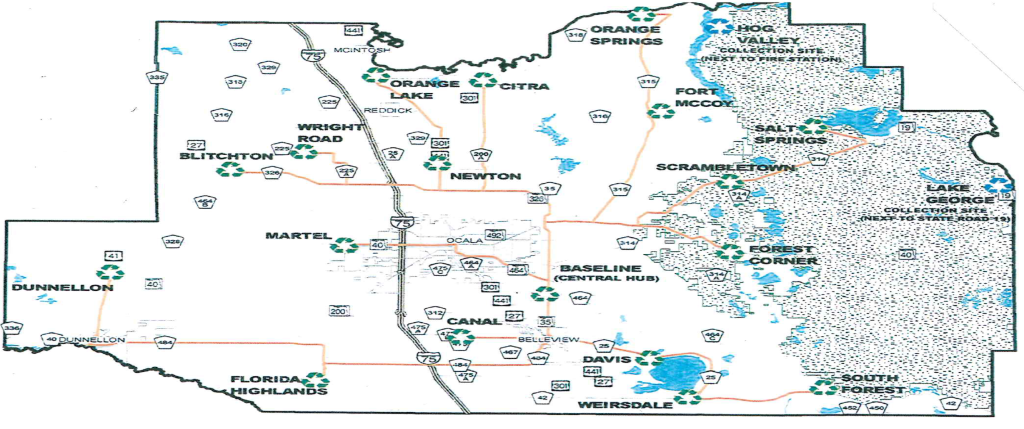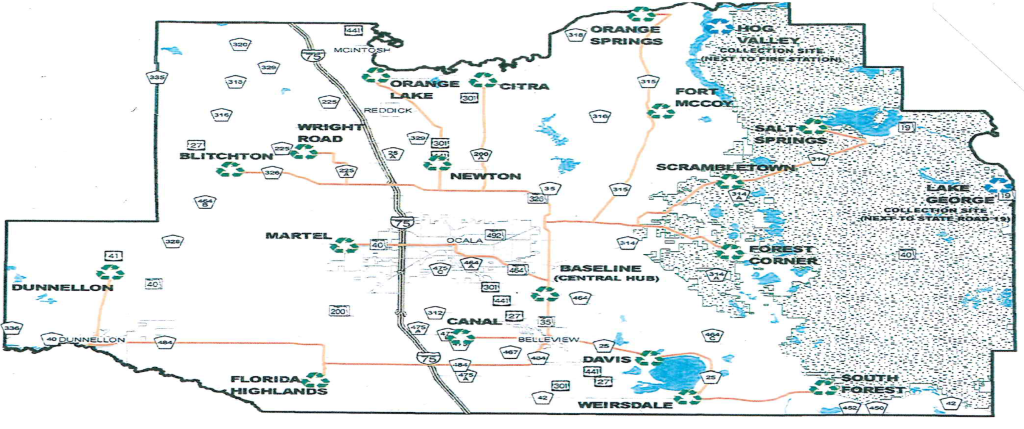 Registration:
Recycle Florida Today Members:  FREE – it's included in your membership!
Non-Members:  $10 per webinar.  Great News!  The February 17 webinar is complimentary for all to attend, so register today.